WomenPowered Webinar: Know Yourself, Know Your Future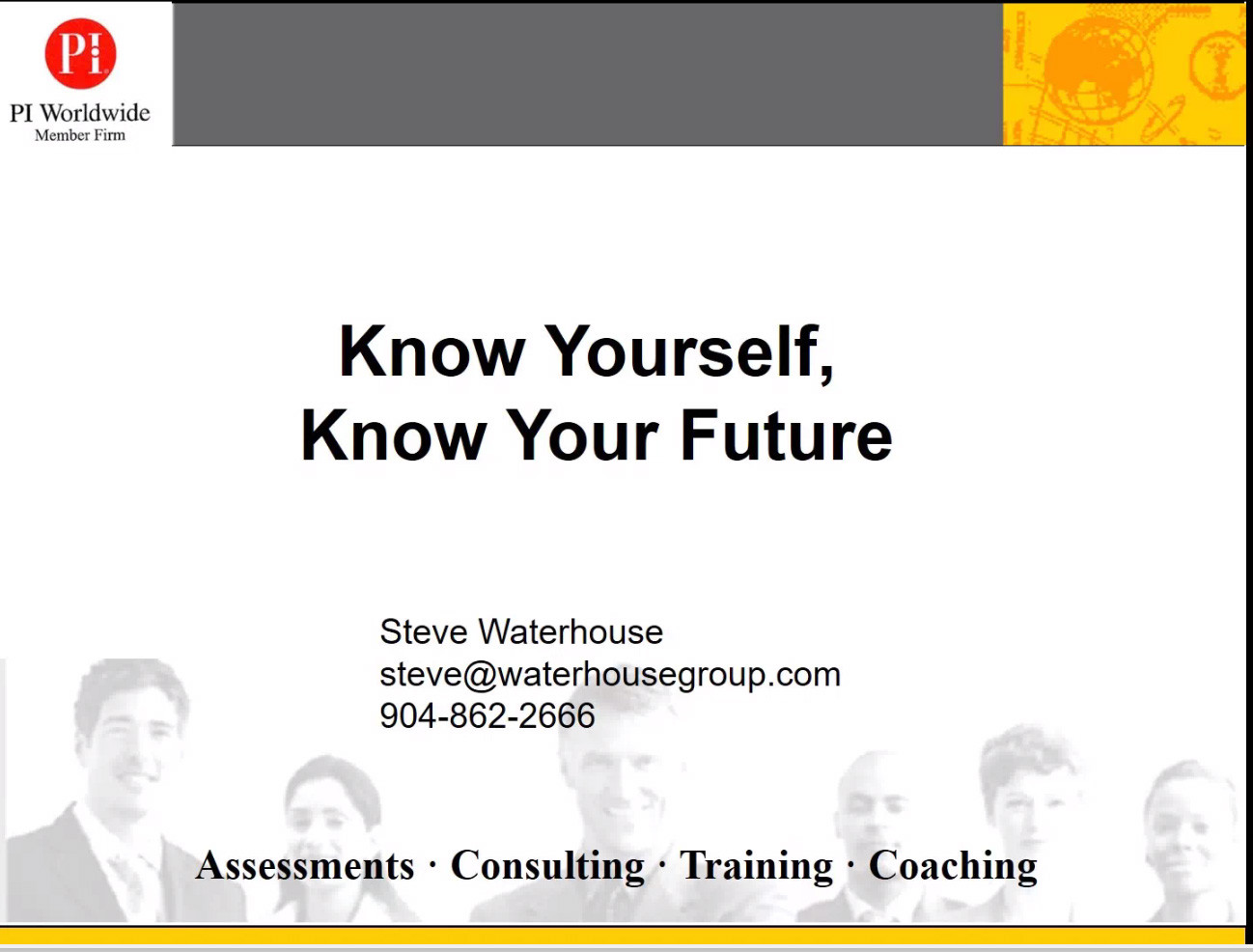 Know Yourself, Know Your Future | WomenPowered University
On Wednesday, April 19 at 12 Noon EST, we hosted our second WomenPowered Webinar, Know Yourself, Know Your Future. In this session, behavioral expert Steve Waterhouse discussed how your behavioral style affects your career choices and future opportunities. By watching this webinar, you will learn how to take advantage of who you are while knowing when you need to work beyond your natural style to expand your range.
Each attendee had the opportunity to take a Predictive Index behavioral profile and and was provided with their own custom results.
Steve Waterhouse
Steve Waterhouse is an author and consultant who helps organizations and individuals improve their performance. His company, uses the Predictive Index assessment to improve hiring, leadership development, and sales.
A serial entrepreneur, he has built a series of successful companies that became known for high quality and rapid sales growth. His auto industry encompasses the full range from top sales associate in the 1970's to consulting with some of today's most successful dealership chains.
Mr. Waterhouse has spoken on 5 continents, 13 countries and 48 states and is the author of "The Team Selling Solution" published by McGraw-Hill. He received a BSEE from Syracuse University.