WomenPowered Webinar: From Car Pool to Private Jet: Anything's Possible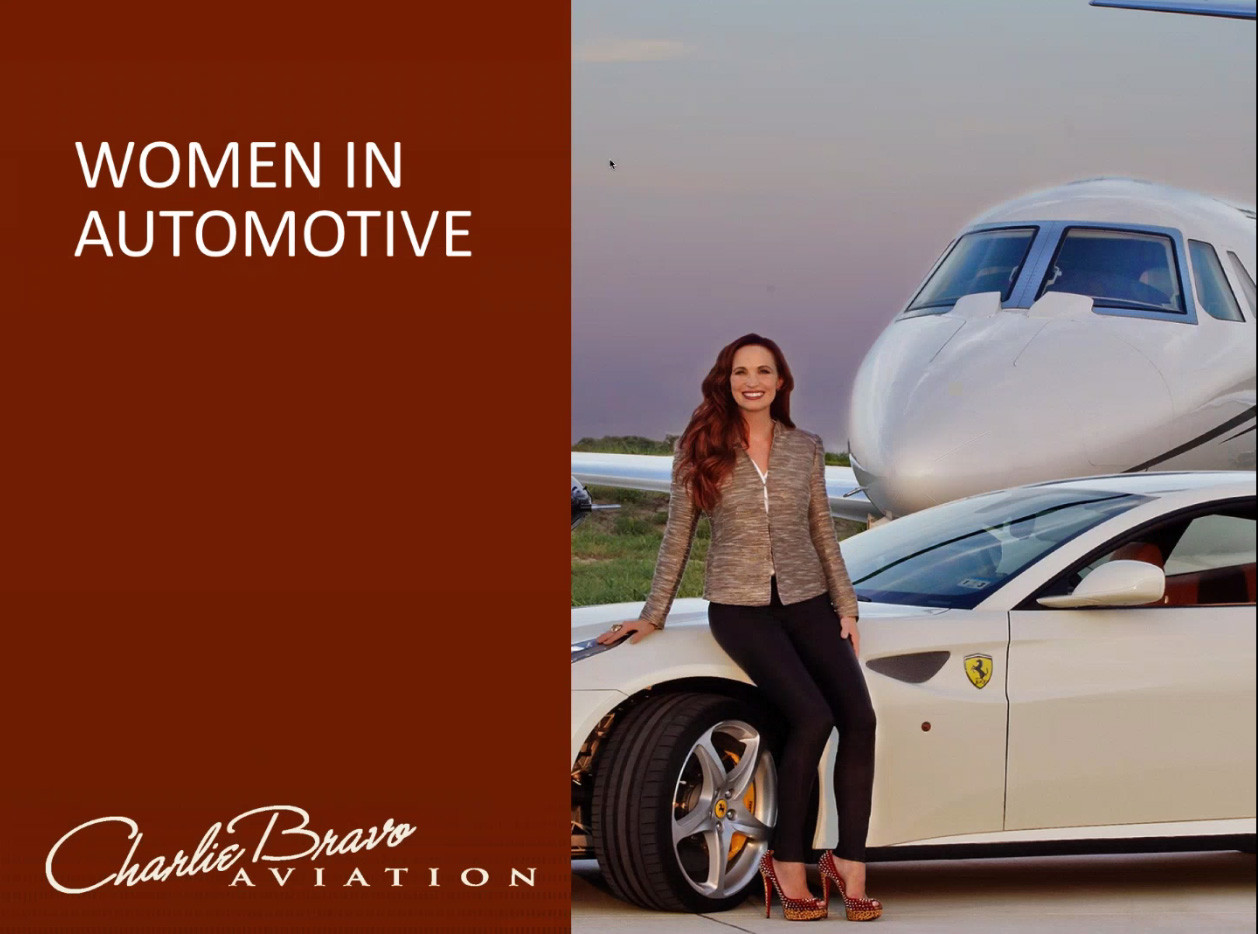 From Car Pool to Private Jet: Anything's Possible | WomenPowered University
The path from stay-at-home mom to CEO, while definitely an uphill climb, is not impossible. René is one of the few female jet brokers in the world, selling planes in more than 40 countries over the years. Learn from her experiences how you can set your sights 40,000 feet above that glass ceiling and put one high-heeled foot in front of the other to achieve something more than you ever imagined. Plus, private jets are not just for the rich and famous—and she'll give some insider tips on how regular entrepreneurs use private aviation to grow their businesses.
Rene Banglesdorf
From her position as Charlie Bravo Aviation Co-Founder and CEO René Banglesdorf sells private jets and helicopters worldwide. She provides company leadership and entrepreneurial experience from her work in the software, telecom, retail, publishing and aviation industries. René serves as a spokesperson for business aviation and women in leadership in speaking and press appearances all over the world.
She is an advisor to Phoenix Arising Aviation Academy, a group that teaches the love of STEM learning through aviation in her local community. She also serves on the board of International Aviation Women's Association as the industry vice president for General Aviation, Business Aviation and Helicopters. René also is an active member of the Women Presidents Organization, the National Business Aircraft Association and the National Air Transportation Association President's Council. Her book Crushing Mediocrity: 10 Ways to Rise Above The Status Quo is available on Amazon.
She was named as a Texas Business Woman Blazing Star in 2011 and an Enterprising Women Woman of the Year in 2017.